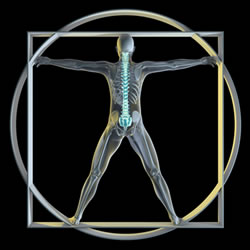 Dr. Judd will study your health history and analyze your x-rays in order to determine exactly what is going on with your spine and nervous system. At your second visit to Precision Chiropractic, Dr. Judd will explain the findings of your evaluation and how we may be able to help you.
The purpose of this visit is to plan for the future and explain how chiropractic care can begin your process of finding optimal health. You may discuss your current health status, what can be done to make changes, and develop a care plan to meet your goals for wellness.
Let The Healing Begin…
After discussing your individualized plan of care, you will receive your first spinal correction, which is also tailored to you. Your x-rays tell the doctor the exact amount and directions your body has misaligned and how to correct it. The doctor will verify the quality of the correction with a post adjustment Thermal Scan to ensure that your body is headed in the direction for achieving optimum health.
Save Precious Time and Money
You will complete your visit by resting for 10-15 minutes to let the adjustment stabilize in its new, corrected position. Research has shown that following each adjustment with this simple step helps you achieve better results in less time.
Regular Visits
Following the initial correction and balancing of the spine, subsequent visits focus on training the body to maintain this correction.
Initial Care
During initial intensive care, visits are more frequent to gain momentum in the healing process. It takes time for ligaments and muscles to relearn new ways of moving and functioning. It takes time for the body to re-learn how to stay balanced and re-open healing channels previously blocked. We will monitor this process during your regular visits. We respect that your time is valuable and ask that you do the same for us. We do everything possible to run on time and minimize the impact on your busy life. About 95% of the time we are on time and since we have reserved a time for you we ask that you be on time so we may serve each practice member in a timely fashion.
How long will our visit be?
Each visit builds on the ones before. Miss a visit and we lose critical momentum necessary to make the needed changes at the right time. Following a cervical adjustment, we ask that you spend 10-15 minutes in our relaxation room to let the adjustment stabilize.
Typical office visits can last anywhere from 15 to 30 minutes depending on your individual requirements that day.