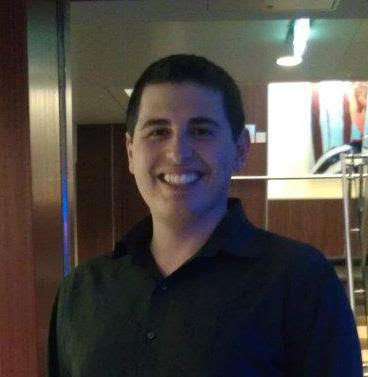 ​A couple of years ago I injured my wrist to the point that I was in non-stop pain daily. I went to multiple doctors who kept passing me on to other specialists. They took an MRI and told me I had degenerative arthritis (at the age of 28) since I was young, with no explanation of why I was in such sharp pain all of a sudden. For 10 months I lived with this pain and kept trying to go to specialists and wasting co pays as they couldn't help me. At the recommendation of a coworker, I eventually went to Dr. Judd who took a look at the situation during my regular adjustment appointment. She adjusted my wrist in less than 3 minutes, and INSTANTLY the pain disappeared! I couldn't think of a more miraculous outcome! She is the real deal and truly cares about her patients. I highly recommend giving her a visit! Her adjustments in general have also helped me in the past with headaches, fogginess, back pain, trouble sleeping, and other unexpected benefits that came out of it.
-Michael C.
---
Dr. Judd always knows exactly how to make my neck, back, and jaw feel better. I've been going to her for about ten years!
-Michelle R.
---
I walk in limping and come out fine. My numbness is going away in my feet. I recommend Dr. Judd to anyone who is hurting.
-Charlotte S.
---
I love Dr. Judd! I would not go to another chiropractor. She takes care of my entire family. I do not know where my health would be today without her. She has magic hands.
-Adriana B.
---
I have been a patient of Dr. Judd since 1989. I have congenital issues that Dr. Judd helps take care of on a weekly/monthly basis. Excellent management of my health.
-Laurie S.
---
When all other options failed, her treatments worked.
-Linda M.
---
I have been a patient for over five year and have been so satisfied!
-Kim S.
---
Dr. Judd is an amazingly gifted doctor and healer. Her skills are complemented by her unique knowledge of every patient's individual needs. She combines medical background with nutrition, diet, stress factors, etc. for a complete diagnosis. She is truly unique.. the total package!
-Elly B.
---
Dr. Judd is very thorough. She is extremely effective in her assessment and treatment. She also was able to tell my lyme disease was not cured yet (even after 6 weeks of antibiotics!) three months later, by how my neck was responding to the adjustment. She was right!
-Mary T.
---
When I walk in, Dr. J takes care of me right away. She has taken care of my back for 10 years now, she is the best of the best.
-Daniela H
---
I am indebted to Dr. Judd for keeping me well and easing the pain associated with my severe scoliosis.
-Carolyn K.
---
I have gone to different chiropractors the last 28 years with so-so results but Dr. Judd's knowledge and expertise in upper cervical has changed my life and pain.
-Kim P.
---
Dr. Judd is brilliant, very highly skilled, and extremely competent and effective. She gives patients plenty of time to discuss their symptoms and she takes her time to make sure she addresses all issues properly. After using various chiropractors over many years without results, Dr. Judd completely turned my health around. I was able to resume exercise and my spine, my fitness, my overall health and sense of well being are better at 50 years of age than when I was 20. I have referred many friends and relatives to Dr. Judd and they have all raved about the wonderful care and excellent results they received. Dr. Judd is amazing!
-John B.